GX:Inventory Menu
From coolearthwiki
The Whistle inventory function allows users to perform miscellaneous inventory transactions. The inventory option is likely to be used by personnel in charge of receiving, putaway, shipping, picking, quality control, and inventory control.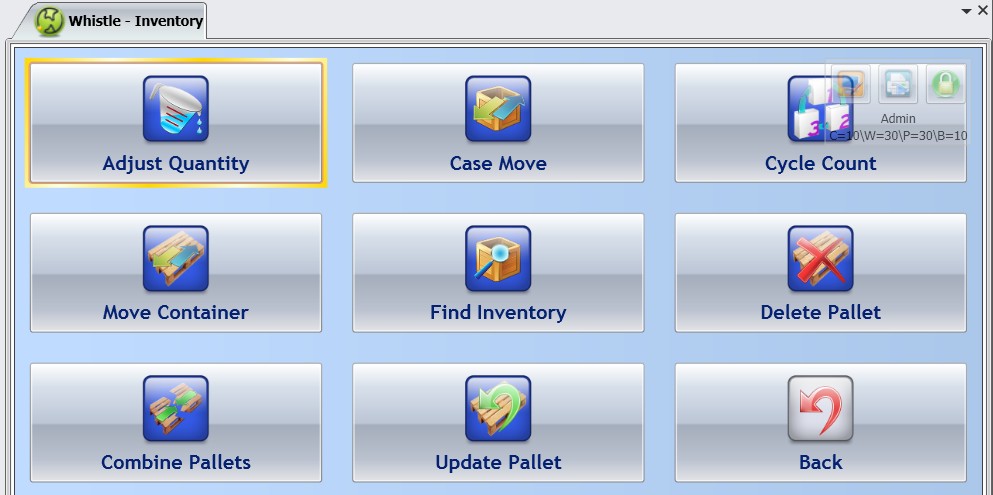 The following functions can be accessed from the Inventory Menu:
To return to the Main menu, highlight the "<Back>" button and press "Enter", or press the "Esc" key.
Remember that not all of these options will appear on every user's display. It entirely depends on the setup of the Inventory Menu's Screen Settings.
Either highlight the desired function and press 'Enter' or simply enter the number of the option you wish to choose. Whistle will bring you to the appropriate screen.