Microbiological Tests
From coolearthwiki
The Microbiological Tests form is used to document the tests used to determine if your inventory is safe from microbiological contamination.
On the first screen, select the inventory in the list that you are documenting.


Next, press the Add Key button. You will then select the lot.


You are now on the test results screen. Enter the values for the tests that were run on the selected item/lot.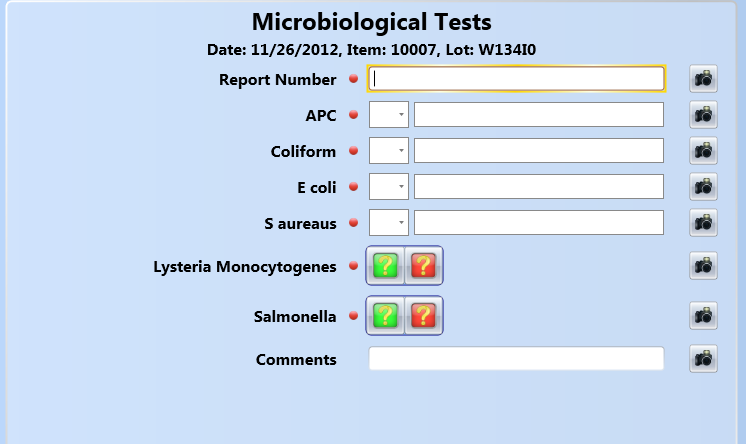 After you press Save, you will be returned to the main form. Notice that your newly created test is now listed in the grid.


Return to LIMS/CoA